Helloooow my Unicorns !
How are you ?
A few days ago, my instagram account reached 100 subscribers and for the occasion I decided to offer my first free Pattern : Furwig for Minifee and similar head size !
Furwig patterns was the first pattern I've ever made ! I think this is the easyest way to have some cheap wigs for our dolls 🙂
Some weeks ago I've received a big bag of free fur from Chamanite (Thank you so much sweetie !!) As I was enable to grab my really old furwig pattern I decided to make a new one and here it is !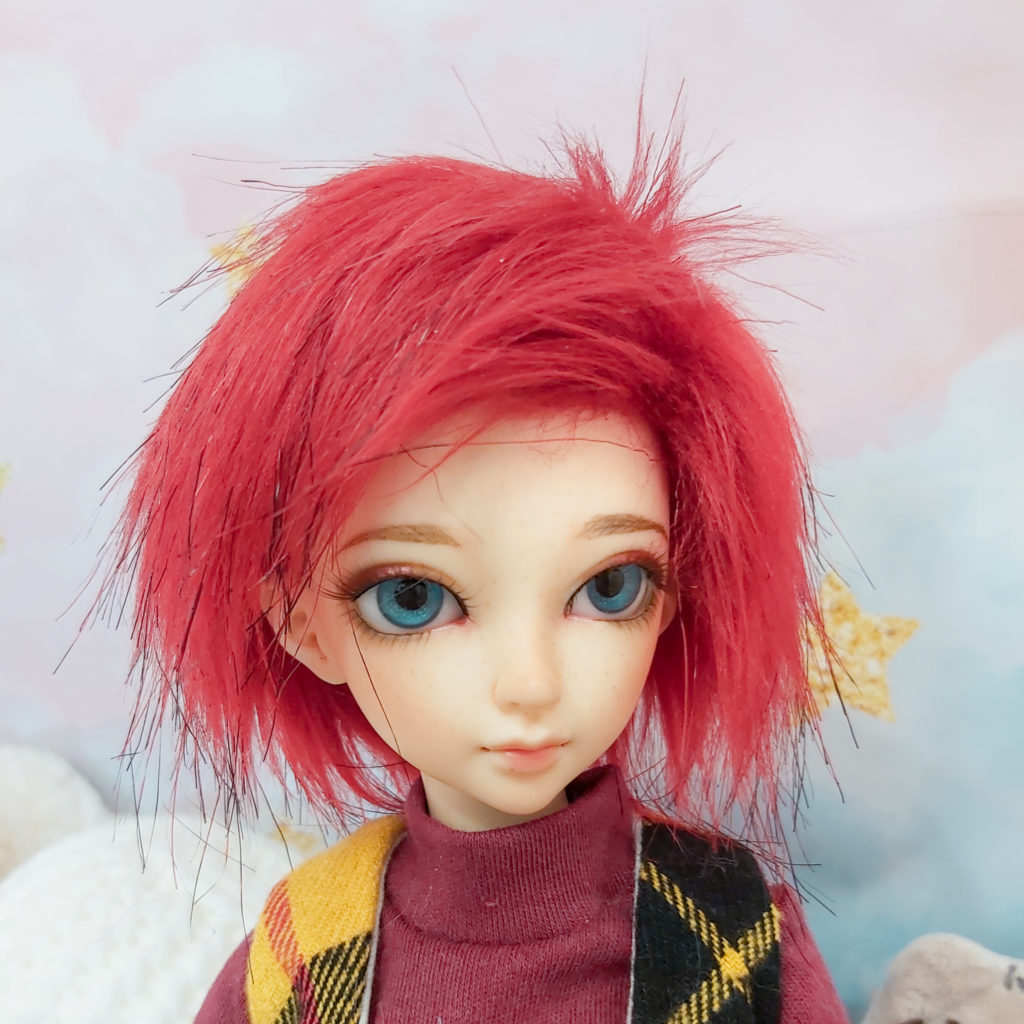 I'm really happy how this new pattern turns out 🙂 Better fit and less materials !
You can use it with fake fur but also with real like Lambskin Mohair.
On some Minifee head the pattern will be a little more loose but nothing really annoying !
Note : Like all my free patterns you need to have an account on this website to download it. Add the pattern to your cart and then proceed to checkout. The pattern is free you will not have to pay anything 😉
Please let me know in the comments if you want a full tutorial with pictures on how to sew your own Furwig ! And don't forget to send me a pictures of your dolls with a wig created with this pattern or tag me on instagram @NarcisseBJD and #narcissebjdfree !
That's all for today ! I wish you a wonderfull day and lot of joy playing with your dolls ^^
Edit : When I first released this pattern I've searched an easy way to share it and found that running a "shop" with free item (such this pattern) will be the easyest way. But finally I decided to change that and now every free item on this blog is available directly by clicking the Download Link on the post 🙂 Hope it will work better 😉